Vic Fangio of the Baltimore Ravens poses for his 2008 NFL headshot at photo day in Baltimore, Maryland. (Photo by Getty Images)
The status of Chicago Bears defensive coordinator Vic Fangio has been an open-ended question all week, but now it seems as though the team has finally found out his answer.
According to the Chicago Tribune's Brad Biggs, the Bears are expected to retain Fangio's services next season. ESPN's Adam Schefter reports that Fangio will receive a new three-year contract to remain with the organization. 
Fangio, who helped transform the Bears' defense from one of the worst in the NFL and into one of the league's best, will reportedly remain on the staff of new head coach Matt Nagy as he assembled his team in Chicago.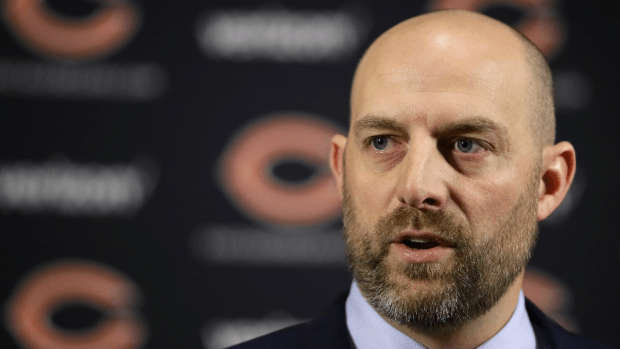 Bears Introduce Matt Nagy as Head Coach
Nagy made it clear at his introductory press conference that he was interested in retaining Fangio, but other jobs in Arizona and Green Bay loomed as potential landing spots when the coordinator's contract expired earlier this week. Despite that level of interest from other teams, it appears that Fangio is going to remain in Chicago and continue coaching a defense that has bought into his philosophy.
The Bears have had a busy week of hires this week, bringing in Mark Helfrich as their offensive coordinator and Chris Tabor as their special teams coordinator. Charles London (running backs) and Harry Hiestand (offensive line) have also been hired by Nagy in the days following his introductory press conference at Halas Hall.