WATCH LIVE
Dateline NBC
Michael Peterson discusses his decision to enter an Alford plea before his second murder trial.
Lester gave up eight earned runs
Published 2 hours ago
Starting pitcher Jon Lester #34 of the Chicago Cubs looks for the signs before throwing against the Washington Nationals at Wrigley Field on August 11, 2018 in Chicago, Illinois. (Photo by Jonathan Daniel/Getty Images)
Ryan Zimmerman hit two home runs off a shaky Jon Lester and tied a career high with six RBIs, sending the Washington Nationals over the Chicago Cubs 9-4 on Saturday.
Zimmerman hit a two-run homer in the first inning and a sacrifice fly to the warning track in the third. He chased Lester with a three-run drive in the fourth that made it 9-1. He is batting .355 (16 for 45) with four homers and 16 RBIs in 14 games since returning from the disabled list last month.
Daniel Murphy also homered and had three hits, helping Tanner Roark (7-12) win his fourth straight start.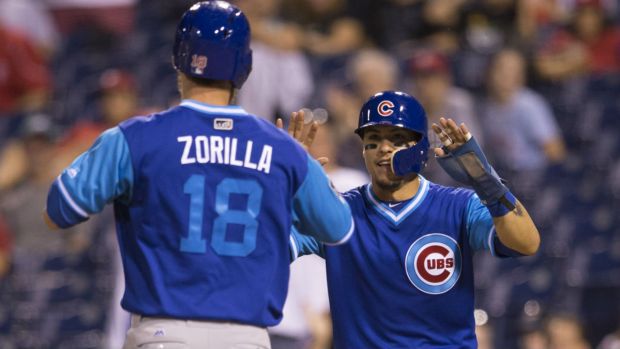 Chicago Cubs Reveal Players' Weekend Nicknames
Lester (12-5) was tagged for eight earned runs and 10 hits in 3 2/3 innings. The left-hander is winless in his last five starts for the NL Central leaders, going 0-3 with a 10.32 ERA during that span.
Anthony Rizzo got his 1,000th career hit for the Cubs.
Get the latest from NBC Chicago anywhere, anytime