WATCH LIVE
Football Night in America
Mike Tirico, Tony Dungy and Rodney Harrison recap the day's NFL highlights.
Ulis averaged 7.8 points and 4.4 assists per game last season
Published 2 hours ago
Tyler Ulis #8 of the Phoenix Suns takes a shot against Jayson Tatum #0 of the Boston Celtics during the second half at TD Garden on December 2, 2017 in Boston, Massachusetts. The Celtics defeat the Suns 116-111.
The Chicago Bulls are trying to keep up an up-tempo offense this season, and they're reportedly added another weapon to help them do just that.
According to multiple reports, the Bulls have claimed point guard Tyler Ulis off of waivers from the Golden State Warriors, and will sign him to a two-way contract.
Ulis, who played high school basketball at Marian Catholic in Chicago Heights and played his collegiate ball at Kentucky, was drafted in the second round by the Phoenix Suns in the 2016 draft. He averaged 7.8 points and 4.4 assists per game last season with Phoenix before landing with Golden State over the offseason.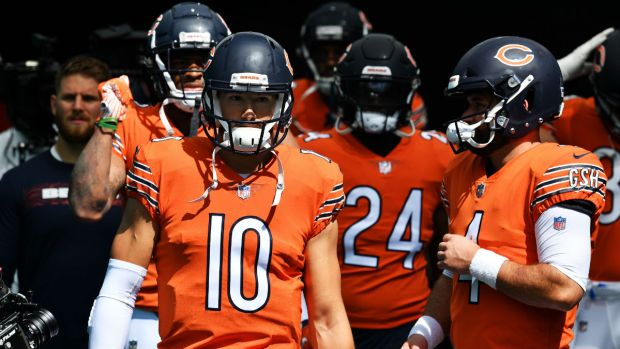 Bears vs. Dolphins: Gameday in Photos
The Bulls already have Kris Dunn pencilled in as their starting point guard this season, but Ulis could potentially compete with Cameron Payne for playing time as the regular season approaches. His two-way contract also would allow him to be kept in reserve in the NBA G-League.
The Bulls will open their regular season on Thursday night when they head to Philadelphia to take on the 76'ers.
Get the latest from NBC Chicago anywhere, anytime